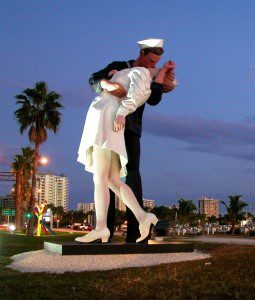 Living in the Bradenton and Sarasota areas we only have a few weeks of cooler weather every year, so we don't have to wait for May to start our spring-cleaning projects. That means many projects in Southwest Central Florida are already underway.  Perhaps you are a commercial company that is remodeling a home or even tearing one down. Restoration and Demolition can create a lot of debris, but the key is not to order a dumpster that is too big or too small.
Dumpstermaxx understands your dilemma. The optimum sizes for any home project, regardless of it being re-roofing a house, or cleaning out a hoarder's home are 10-yard and 20-yard dumpsters. We can deliver a roll off dumpster directly to the driveway where the project is going to take place. Once you have filled the dumpster, we will pick it up and take it to the landfill so you or your company won't have to do it. Be sure to order your dumpster prior to the start of the project so that it will be waiting when it begins.
Dumpsters ranging from 10 to 20 cubic yards will accommodate most home projects from demolition to a whole house cleanout.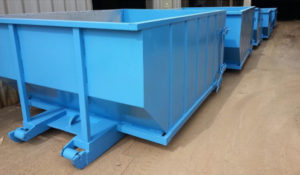 Here are what these dumpsters can handle.
10-yard dumpsters
Dimensions: 10 ft. x 8 ft. x 4 ft.
Weight capacity: Up to 10 tons.
20-yard dumpsters
Dimensions: 22 ft. x 8 ft. x 4 ft.
Weight capacity: Up to 10 tons
Estimate How Much Debris the Project Will Produce.
It's a challenge to evaluate how much debris, junk, and trash will come out of any project with accuracy.  Remember, when you dispose of heavy materials, the weight limit of the dumpster can become costly. Exceeding the dumpsters weight maximum could bring about additional fees known as overages. Don't order a 10-yard dumpster when a 20-yard dumpster is really needed. Paying a little extra up front can save paying penalties or prevent having to rent a 2nd dumpster on the back end.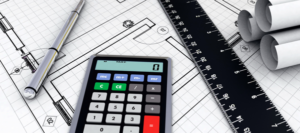 Here is a rule of thumb to remember as you estimate what size dumpster you need:
One cubic yard is equal to a 3 ft. x 3 ft. x 3 ft. of space which is approximately the size of a standard-size kitchen stove or washing machine. Use this comparison to estimate the total amount of debris your project will produce.
The amount of debris any home project will vary by the type of project and the materials used in that project. It makes sense that taking down a steel shed will weigh less and yield less debris than a demolition project which produces pulverized concrete, wood, and steel. These projects can be deceiving; a whole home cleanout may not produce as much waste as a shed clean out.
Just follow these simple guidelines, and your home project will be successful whether it is junk removal or a yard clean up. If you are in the greater Bradenton or Sarasota areas, call Dumpstermaxx or fill out our online contact form today. One of our friendly and knowledgeable staff will be happy to guide you.  Remember, when choosing a dumpster to take how much junk is in your home to account. If you are still unsure of your estimate, we can help you to make a decision. If the project is for a larger home, you may want to consider a larger dumpster. If you are unsure, just ask us. Don't wait, get in touch today!