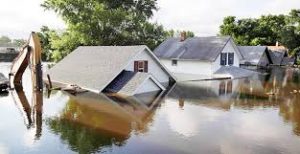 Unfortunately living in a beautiful community on the wide-open plains like Omaha comes with a certain amount of risk, and that risk became a reality recently with the devastating floods. Now that the flood waters have receded in Nebraska, the task of cleaning up begins.
Dumpstermaxx can help you to clear out the debris from the flood by providing you with a roll off dumpster. When you are done with your flood clean up, then we will haul away the trash, garbage, and junk that you remove. With the amount of water that covered Omaha, there is a lot of waste to get rid of and several different ways to do it. A 30-yard dumpster is your best bet for a flood clean out. It will give you enough space to deal with your home or office, and yard. Let's take a look at what is involved with cleaning up after the historic Omaha flooding of 2019.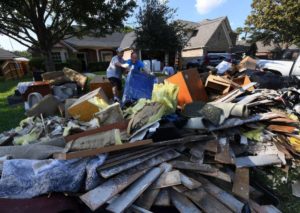 Where to Start Your Flood Cleanup or Clean out
With all the flooding in Nebraska, you may be faced with debris that washed up from miles away in your yard, in your house or office, or even on top of your home or office. The key to this kind of massive flood cleanup is to proceed with caution. You may have already started cleanup before renting a roll off dumpster, and have placed the debris and trash left over from the flood in a corner of your yard, expecting the municipal waste management service to pick it up, or hiring a private contractor. Omaha announced they are only doing limited yard waste (or in this case flood waste) pickup at the beginning of April, and according to WOWT private contractors in Omaha can't keep up with the demand for flood waste removal. This delay is why you need a rental dumpster to aid in cleanup. Whatever waste you have placed outside you can put in your roll off dumpster and do your own flood cleanup.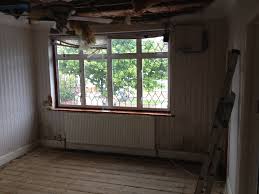 Safety First
If you have not yet begun to clean out waste from the flood in your home, then you should make safety your first priority. Don't re-enter your home if you have not been given the all clear by authorities. Once you are cleared to return to your home or office, proceed with caution. Your home or office may be ready to collapse even though it may not be visibly apparent. A door that is stuck may be supporting the ceiling, so don't force it open. There may be flammable substances that were in your home or washed in with the flood that makes using open flame a danger, make sure that nothing flammable is present before using any type of flame.
Make sure no exposed electrical wiring is in contact with standing water and could electrocute you. There is abundant wildlife in Nebraska, and some of them may have sought out your house for shelter, be sure to check for things like snakes when inspecting your home or office. Before entering your house or office to clean up, make sure you are wearing: safety goggles, heavy shoes or work boots, and heavy gloves. If the roof and ceiling are damaged from the floods, then wearing a hard hat is advisable to prevent any loose heavy objects from falling on your unprotected head.
Dry Out
Use wet-dry vacs, mops, and floor fans to dry up any of the water left over from the once a century Nebraska flood. If you have a basement, a sump pump will be required to turn it from a reservoir back into a basement.
Mud in Mud Out
Along with water from storms and a historic snow melt, Nebraska plains mud will probably be inside your home or office. The best way to remove mud is the simplest way, to use shovels. Place the sludge into a trash can to remove it outside, be careful not to fill the trash can to the top or it will be too heavy to move.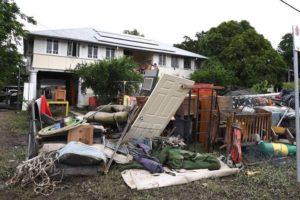 Take Furniture Outside
If you have furniture that was not wholly submerged take it outside to let the sun help dry them out. If your home has carpet, it will have to be removed, and while you are drying the furniture, it is an excellent time to remove it and dispose of it in your roll off dumpster. Thoroughly clean the furniture making sure it is completely dry to combat against mold and mildew.
Dispose of What Can't be Saved
Most, if not all, appliance exposed to flood water will have to be replaced. Refrigerators (and its contents), washers and dryers, Ovens, stoves, and even your home's air conditioning system will all have to be disposed of in your roll off dumpster and replaced.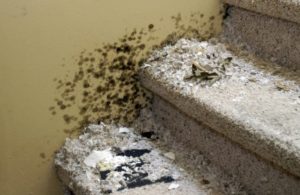 Germs and Mold Live Here
In a house that has been folded, a host of germs and a virtual mold farm are unwelcome guests. Walls, floors, stairs, furniture, books, family photos, anything that is going to be saved must be thoroughly cleaned. When it comes to killing mold and germs nothing matches bleach as a cleaner, just be sure not to spray it on anything it will damage or remove wanted color.
Once you have begun the act of cleaning up after a flood, your Nebraska home will be livable again. If you have to clean up after the Omaha floods of March 2019, then call Dumpstermaxx or fill out our online contact form. One of our understanding staff will be happy to help you. So, contact Dumpstermaxx and get started on your Flood Cleanup Today!