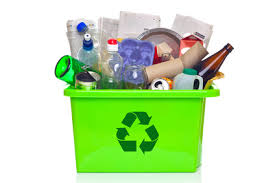 In this industry we come across so many different types of wastes and recycling issues. We take waste from construction sites to transfer stations where materials are sorted and recycled. Things like wood, pvc, concrete, metal, dirt, etc.
We also see customers throw away large amount of items that can clearly be recycled. Not sure whether it is just being thrown in the dumpster because they are lazy and do not want to sort the items into recycle or maybe they are just not educated enough on the topic to know whether or not it can be recycled.
Below are a list of common household items we find in a dumpster that are rented for a household clean up. These items should be recycled whenever possible. Unfortunately when a load is mixed it is impossible for our drivers to go inside the dumpster and pull out the recyclables. We have no choice to take these type of mixed loads to a landfill.
Household items that can be recycled:

Glass Containers / Jars / Cans
Although glass and metal are easily recycled. Why not eliminate excess packaging materials and reuse them? Jars and old coffee cans are great containers for holding old screws, nails, coins, pens, or any small items that can be gathered inside of it. Colorful jars and bottles can also make a really nice piece of art if you are into type of that thing.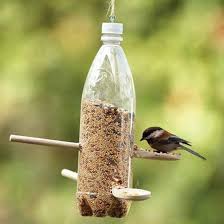 Soda Bottles, Large Jugs, and Plastic Containers
These type of items have many uses. We have seen DIY projects like making 2 liter soda bottles and plastic jugs into bird feeders, funnels, pots for plants, containers for household cleaners, and much more. Also, that Chinese take out you ordered last night comes in a nice plastic reusable food container and its also dishwasher safe. So pack your lunch in it and take it to work and repeat.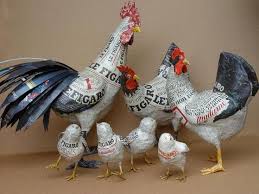 Paper Products like Newspapers, Magazines, and Bags
Save those newspapers, they can be used for packing when moving fragile glass items in boxes. Or maybe you have a niece or nephew who is into arts and crafts and likes to paint. Newspapers make a great underlay that can help catch any spilled paint. Also, it is never too late to take on paper mache as a hobby. These materials can also be used for wrapping paper and book covers.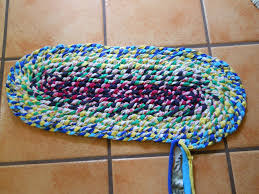 Bed Linen and Towels
If you have a garage like me, work on your cars, or clean around the house you definitely need rags. Cut up old bed linen and towels into pieces of rags and stuff them into a box or bag for later use. If you are really nifty you can make old bed sheets into a rug by braiding them together. Also, if you have a little one you can make cloth diapers.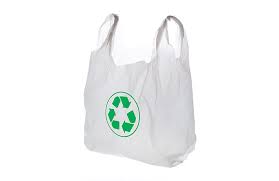 Plastic Bags
These can be used as sandwich bags, pet waste bags, small trash liners, and of coarse they can be used for groceries.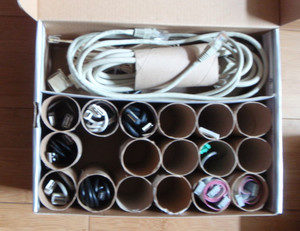 Bathroom Items
Don't throw out those old tooth brushes. They can be used to scrub surfaces like tiles grout or crevices where normally your fingers cannot reach. Perhaps even a back scratcher or maybe comb those bushy eyebrows? They can be used as cleaning tools and even hair dye applicators. Turn old tooth past tubes into icing and frosting decorating tools for cakes by simply cutting off the end and filling it. Old toilet paper tubes are a good way to organize cables but using them to stuff cables inside.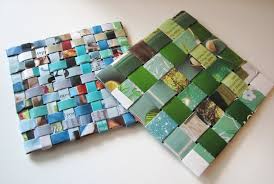 Broken Dishware
If you are creative and into art, broken dishes can make a beautiful mosaic. Glue pieces of broken colorful dishes onto table tops to make them unique. Old coffee mugs are great for little plants.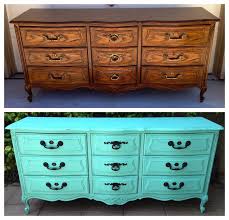 Furniture
Instead of throwing out why not refurbish them? The new fad is refurbished vintage furniture so instead of throwing away that chipped or stained coffee table, get some sandpaper and varnish and get to work. We have seen some pretty nice furniture in flea markets and can be purchased for a couple dollars, refinished, and sold for hundreds.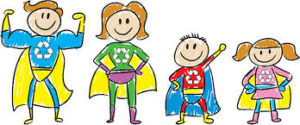 These are common items from around the average household that a family can easily reuse and even have some family arts and crafts time with. Not to mention save money by reusing these items rather than spending on new. It will also teach your children the concept and importance of recycling and how it impacts the earth positively. Get them involved and excited about recycling and teach them young.