Winter means spending more time indoors, which also means breathing the same air with family and friends who may be ill; it also means less room to move. You can solve both issues at once with a little planning. The act of cleaning and disposing of junk, unwanted furniture, and other items that could contribute to an unhealthy indoor atmosphere makes it more likely to your home will be healthful.  Contact Dumpstermaxx to have a roll off dumpster delivered directly to your driveway so you can get started on the project. Once you are finished with the job, Dumpstermaxx will pick up the dumpster and deliver its contents to the landfill.  Here are some ideas to create space in your home while eliminating things that could make you sick.
Winter is in the Air.
One of the things about being inside in the winter is that you are in close proximity to others who may or may not be sick. Bacteria, mold, and dust mites collect in homes that seldom get winter cleanings. The possible results are allergy, and asthma suffers enduring coughing and sneezing that lasts the entire winter. A meticulous winter cleanout is needed to remove the allergens and infectious organisms that can make you ill. Old air conditioner filters need to be thrown out and replaced with fresh, allergen and microorganism reducing type air filters. Look for anything that may be harboring mold and mildew such as old furniture in the basement or attic. If you find moldy or mildewed furniture, it should be removed and thrown in your rental roll off dumpster.  Old lampshades are notorious for collecting both dust and mold. Not only are mold spores a significant allergen, but dust mites can also live anywhere dust compiles. If your lampshades are too far gone for an even a thorough cleaning, then they need to be disposed of and replaced.  As previously stated dust mites can live anywhere, dust is present. Old mattresses can become inundated with dust, and create a perfect home for dust mites.  Throw out old beat up mattresses to ensure dust mites do not interfere with your sleep. Proper sleep is another factor in avoiding illness.
Removing clutter will also free up space in your home. More area means you can put distance between yourself and a loved one who is sick. Get rid of damaged or unwanted furniture, broken exercise equipment, broken tennis rackets or golf clubs.  Disposing of unwanted items will allow more space to move in your home. It has also been shown that removing clutter from a home helps reduce winter caused depression as stated in this previous post.
Clean, Clean, Clean.
One of the best ways to ensure you and your family don't pass germs around is by making sure surfaces remain clean. If you have not cleaned in some time, you will make sure you have enough cleaners and cleaning aids to get the job done. Old brooms, mops, and sponges should be thrown out because of they probably have become moldy at some point since they were used, old brooms, in particular, can hold dust mites and broadcast them throughout your home.   Old carpets and rugs should be thoroughly vacuumed and shampooed. If the carpets and rugs are too far gone to clean, then they should be thrown in your rental dumpster and replaced. Be sure to use floor fans to hasten drying your carpets, in an enclosed environment where heat is being pumped in they can develop mold and mildew.
Undertaking a project to keep your home healthy and uncluttered in winter will give you a head start on spring cleaning and make that task more manageable when the time comes.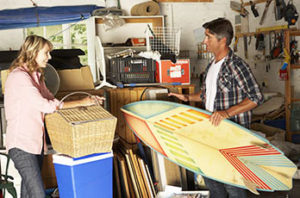 If you're in the greater Baltimore area, call Dumpstermaxx or fill out our online contact form to have a roll off dumpster delivered. One of our knowledgeable staff will be happy to assist you and arrange a time for delivery.