Winter in Omaha can be harsh, and basically forces you indoors for months at a time. Since you are going to be spending a lot of time inside, it makes sense take on an indoor project.  One thing you can do is to organize your home.  Having an orderly, uncluttered home will help you to make it easier to ride out the long grey months of winter.  Dumpstermaxx can help you make that goal a reality. We can deliver a roll of dumpster directly to your driveway. When you are done with your home clean out and organization, we will take the dumpster to the local landfill.  Here are three ideas to organize your home in winter.
Clean Out Closets and Put in Organizers.
Closets can be an excellent place to store excess items in your home, but not by randomly piling things into the closet. Chances are you have already piled a number of things into your closet over time. The first step is to go through you old closet and sort out what you want to keep, what you want to donate, and what needs to be thrown in your rental dumpster.  If you are unsure if you want to keep something, place it aside in a forth pile. Make sure your closet has been completely cleared and then you can use a tool like a closet organizer. There are several different types of organizers available, some which are simple inserts with extra space to hang your clothes, and some are whole pieces of furniture complete with drawers and a mirror. Whatever you decide to use to organize your closet, make sure it is functional and easily accessible.  When finished, move small items in your room into the closet. If your closet is a walk in type, a shoe bag can be hung on the back of the door allowing you to organize your foot ware.
Clean out and organize Drawers and Cabinets.
One of the best things you can do in winter is clean out and organize your cabinets and drawers. As with your closets, the first step is to throw out what you don't need such as canned food that has gone bad. Check drawers for unneeded junk, make sure batteries have expired before throwing them out.  You can purchase a relatively inexpensive drawer organizer at most big box stores or online.
Make sure to replace canned goods in the kitchen and if you have a pantry in the basement. Make sure you have flashlights, fresh batteries, and candles in both your kitchen in case there is a power outage or tornado. Speaking of the basement, you will want to address that too.
Declutter and Organize your Basement.
Living in Omaha you know how important a basement is in the event a major tornado comes through your area. Your family may spend a long time in the basement until the storm passes, so it should be comfortable.  You want to remove any unwanted junk or damaged furniture from your basement and throw it into your roll off dumpster.  Move in new furniture or transplant furniture form upstairs. Put any items that need to be stored in clear storage containers that have tags listing their contents. This should be where you store your most valuable items and keepsakes to protect them from tornados or fire.  Make sure you have a working weather radio in both your house and basement. Hang wall coverings that brighten the room and put in indirect lamps.  With a little work it could be a room where you can relax in anytime.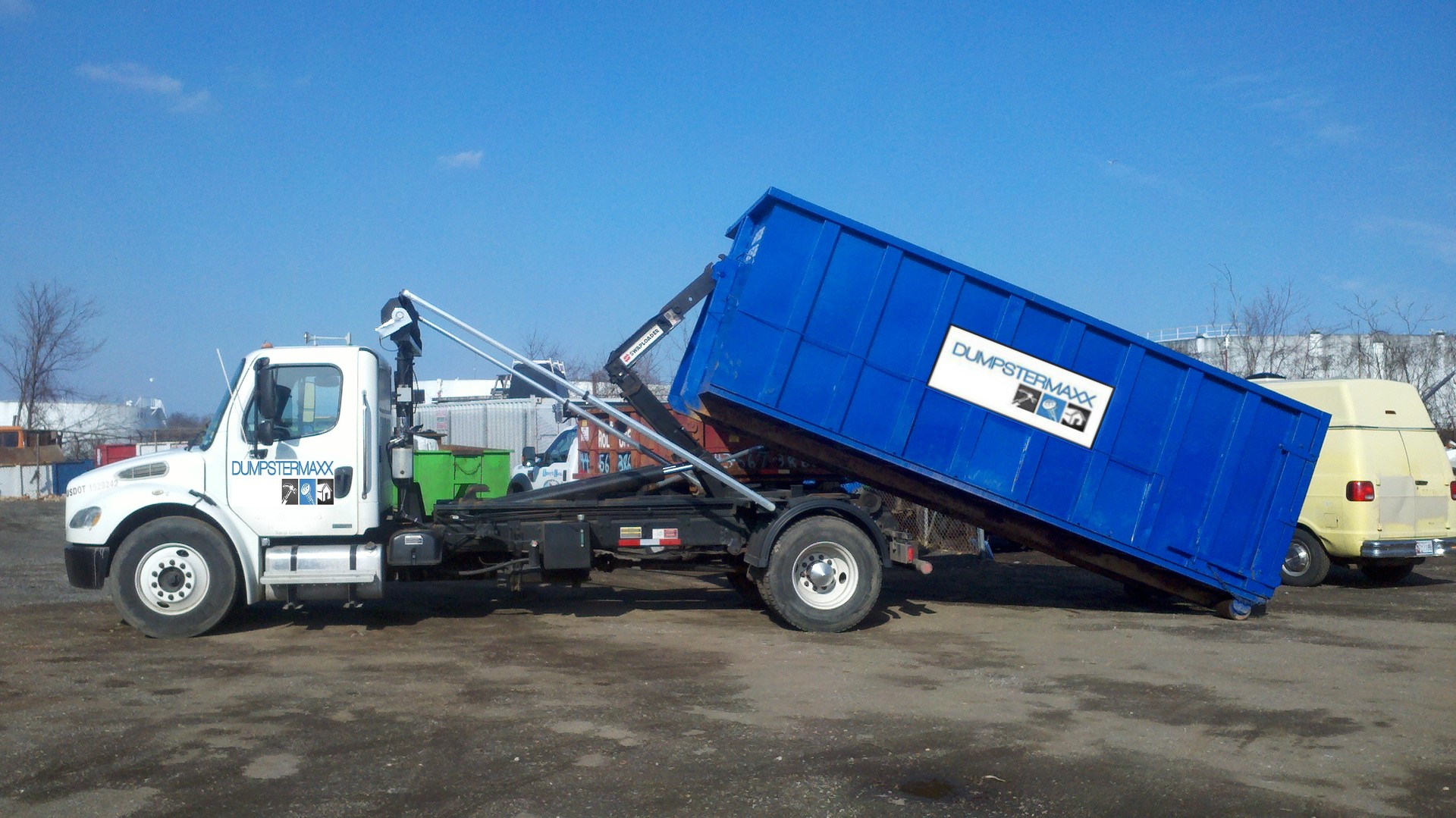 Call Dumpstermaxx today or fill out our online contact form. One of our staff will be happy to advise you on what size dumpster is needed for your home organization.  We can also help you with other projects such as providing dumpsters for bulk trash removal, bulk yard waste removal, home cleanouts, business cleanouts, and more.
Why wait? Call now and get started on organizing your home this winter!