Are you in Cleveland, OH? Do you require disposing a large amount of waste? Yes..Your local garbage collector will never collect such bulk amount of waste. So, what to do….you must be thinking. Well consider  dumpster rental in Cleveland OH. But why? Below given are a few reasons why a dumpster rental is highly required.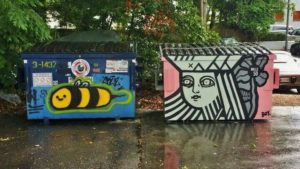 Garbage cleaning
As you purchase items and accumulate more than you wish, every individual has an issue with clutter. "Cluttering" is a very common issue and it is widely spreading across America! By decluttering, one can organize their personal belonging and once again use their home like it is meant to be. Our dumpster rentals in Cleveland can help you. With a dumpster all your waste materials can disposed of properly and safely all in one giant metal container.
Home construction
Whether you are constructing the kitchen or your master bedroom, it is sure that there will be a large amount of construction debris that needs to be disposed in proper time. Hence, it is wise to opt for a rental dumpster to remove the debris. But before opting for it, do not forget to ask the contractor about the size needed.
Yard waste
There are many people who do landscaping in their house. While doing the landscaping they find a huge amount of yard waste like leaves, sticks, etc. which needs to be removed. And thus, it is essential to opt for a dumpster of the appropriate size that can hold the yard waste.
Moving
While relocating your home, it is sure that you will find many items that are no longer of use and must be removed. Broken furniture, books, old appliances, electronics, etc. are few things that need to be removed. To get rid of these type of wastes it is best to rent a dumpster and fill it up with all of your unwanted junk.
Repairing of a roof
As you may already know, roof repairs are not easy and will generate a large amount of waste. You will find various materials such as nails, wood, shingles, tiles, and other items that can offer serious injuries to an individual. So, it is better to opt for a dumpster before the commencement of the work so that all the waste can be kept in safely.
Thus, these are the top five reasons why many people opt for rental dumpster in Cleveland OH. Would you like to opt for a dumpster in Cleveland? If yes, then contact us. We at DUMPSTERMAXX are a trustworthy company that rented various dumpster to many contractors, businessman, homeowners, etc. We offer roll off dumpsters at an affordable price and provide free delivery and pick up services to our customers. We are quite knowledgeable as well as friendly.