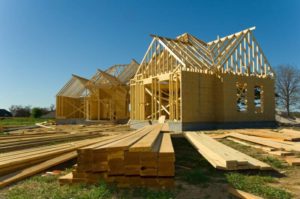 It's the time of year in the Bradenton and Sarasota areas where a lot of commercial projects are beginning to ramp up. New home construction is on the rise, and so is commercial development. When it comes to waste generated by commercial projects, regardless if it is demolition, junk removal, new construction, home remodeling a 30-yard dumpster is your best bet. Dumpstermaxx can deliver a rental roll off dumpster to your job site on your schedule, and pick it up and haul your trash away when you are finished.  If you are a homeowner and you have a larger home and are about to undertake a do it yourself project, you can keep down the dumpster rental cost by using a 30-yard dumpster. Many owners of larger homes underestimate the dumpster size needed to complete a project successfully; this leads to multiple dumpsters being rented. By renting a 30-yard roll off dumpster, you can contain costs involved with your project.
30-Yard Dumpster Facts.
Here are some additional reasons why you should use a 30-yard dumpster for your commercial or large home projects:
A 30-yard dumpster from Dumpstermaxx is 20 feet long x 8 feet wide x 5.25 feet high.
30-yard dumpsters are excellent for:
Large New Home Additions.
New Home Construction.
Commercial and residential demolition.
Roofing projects.
Re-landscaping projects.
Large deck removals.
Swimming Pool Demolition.
Any project that will produce a significant amount of waste.
Warehouse cleanouts.
Office Cleanouts.
Hoarder Cleanouts.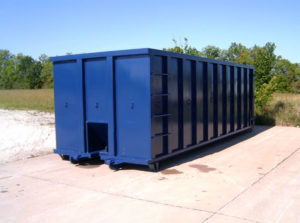 Preparing for Delivery of a 30-Yard Dumpster.
A little preparation can go a long way in ensuring a smooth delivery. Plan on keeping your driveway clear, move cars or any children's toys. You will need about 60 feet of free space to use the dumpster comfortably.
Remove any tree limbs that may prevent delivery, make sure no low hanging cable or power lines are going to interfere with placement. About 20 feet of available vertical space is best to compensate for the height of our delivery trucks and the lift system to place the dumpster accurately. These requirements apply to parking lots as well. If the driveway or parking lot is not the optimum location for delivery, we will attempt to deliver your roll off dumpster somewhere on the property that can handle the space and weight requirements.
Be sure to let a member of our friendly staff know just where you want the dumpster placed to save time when the roll off dumpster is delivered; this is especially helpful if no one will be present to instruct us at time of delivery.
Remember if the 10-ton weight limit of the 30-yard dumpster is exceeded, additional cost may be added to your bill. If you believe you may exceed the weight limit, call Dumpstermaxx to pick it up. We can advise you if on what size dumpster should be used to complete your project.
Just follow these easy guidelines, and your project will be successful whether it is demolition, construction, junk removal or yard clean up. If you are in the greater Bradenton or Sarasota areas, call Dumpstermaxx or fill out our online contact form today. One of our friendly and knowledgeable staff will gladly assist you.  Remember, when choosing a dumpster to estimate how much junk will be generated by your commercial or residential project. If you are still unsure of your estimate, we can help you to make a decision.
If you are embarking on a project that will require a 30-yard dumpster, don't wait, get in touch today!